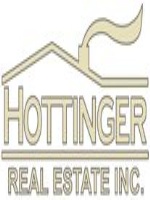 TENANT REPRESENTATION
---
So you're thinking about moving your business. You've got your reasons. Maybe you'd like to work closer to home, or you'd like better Interstate access. Maybe you're bursting at the seams and need to expand, or you maybe you're just not content with your landlord. Whatever the case may be, finding the perfect place to house your business can be a daunting task for small and large companies alike.
No Charge for our Service! Not only will we show you every property in the market and get you the best rate on space, we provide our service free of cost. The landlord's listing agent (who traditionally posts signs in front of buildings, working on behalf of the landlord / owner) obtains a contract from the owner to pay the listing agent a commission when a tenant and buyer is identified. Most, if not all commercial listing brokerage firms work on behalf of Landlords and Property Owners to get them the highest price on their space. In the US and Canada, approximately 93% of all properties are listed by commercial listing agents. The national average commission paid on a commercial real estate transaction is 5% of the aggregate lease value and 3% of the purchase price. When the transaction is consummated, the listing agent splits the commission with us, the tenant/buyer broker.
We convert our market knowledge into client advantage, providing the best creative solutions to take advantage of market conditions and opportunities.
The key to successful Tenant Representation is knowledge - knowledge about the client's business plan, operational issues, funding, employee base, and more. Hottinger Real Estate,Inc. combines our dedication to each client's interests with our thorough understanding of the East Texas area and our knowledge of the economy and current real estate trends. Then we go to work.
After understanding our clients' objectives and issues, we sort through the preliminary options, and begin a detailed evaluation using both objective and subjective criteria. We look beyond the rental rates, terms and conditions and pull each possibility apart before presenting it to our clients. Our staff is an integral part of this process, lending critical perspectives to the evaluations of facility and construction issues with lease negotiation. The end result is a selection of meaningful choices for our clients that can help them meet their short- and long-term goals.
Services Provided:
Current situation analysis and strategic planning

Programming management/review

Market analysis and alternatives identificatio

Municipal incentives identification and negotiation

Comparative property, infrastructure and financial analysis