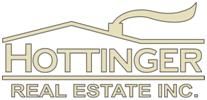 SELLER REPRESENTATION
---
If you own property in Terrell, TX or the surrounding counties, let us show you why Hottinger Real Estate, Inc. is the best real estate agency to list with. Hottinger Real Estate, Inc. has been serving Terrell, TX and the surrounding counties SINCE 1975. With over 35 years of real estate expertise, let us show you how our proven marketing and consumer driven service can work for you.
---
Marketing Tools - Publications and Syndication Partners
· www.hretx.com (Company Website)
· North Texas Real Estate Information Systems (N.T.R.E.I.S.)
· www.Realtor.com (Where the World Shops for Real Estate Online.™)
· Yahoo! Real Estate (#1 real estate website with 5.1 million unique visitors, according to comScore Media Metrix September 2008 rankings.) · Paradym Visual Tours · YouTube (
view our channel
) ·
www.CoStar.com
(# 1 Commercial Real Estate Information Company) · Xceligent (Top-Quality Commercial Real Estate Information Company) · LoopNet (#1 in Commercial Real Estate Online) ·
www.backpage.com
· MSN.com · Cyberhomes · PropBot.com
· SecondSpace
FrontDoor (Powered by HGTV)
· Local Matters Inc. · CLRSearch.com · HomesZ.com · NICHE properties Network · Unique Global Estates (Exclusively for properties listed over $1Million USD) · TheHousingPages.com · Homefinder.com · NTXHouseHunters.com (a real estate search engine focused on land and residential listings in North Texas.) · Clickable City Directory · HouseLocator.com · [The Nest].com · Bilingual Marketing Group (Serving US Hispanic home buyers and sellers to search for listings and to connect to Real Estate practitioners in their area.) · HomeHippo · Kneedl · Byte Play LTD -
www.dothomes.com
(the real estate search engine) ·
Google Base
·
Oodle.com
(a whole new way to shop classifieds) · Enormo.com (the worldwide property portal) ·
HotPads.com
(the place to find your place™) ·
Trulia
Real Estate Search · VAST.com Real Estate Search · Zillow.com (Your Edge in Real Estate -attracts approximately 7 million unique visitors a month.) · RealEstateAndMortgageFinder.com · Kazork.com ·
www.wsj.com
(Wall Street Journal On-line) ·
www.moving.com
(Your Complete Relocation Solution!™) · Move.com ·
www.areawidedirectory.com
(Under Real Estate and Ranches) · AT&T The Real Yellow Pages -
http://www.yellowpages.com/
· Your Town Yellow Pages -
http://www.yourtownyp.com/
· Yellowbook -
http://www.yellowbook.com/
(See Ad under Real Estate and Ranches)
· Plus hundreds of other syndicated sites
---
When you list with Hottinger Real Estate, Inc. your property will be syndicated to over 35 of the most-visited listing search sites linked to Point2 Agent.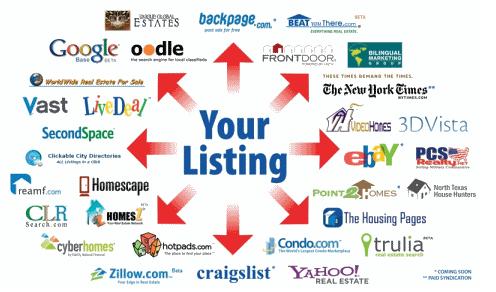 ---
Are you concerned about how to ensure your property gets the best marketing and exposure to qualified buyers in today's market conditions?
90% of Home Buyers turn to the Internet to look for real estate. Which properties capture their time and attention?
Listings of properties for sale, of course. But listings with plenty of information including a visual presentation of the home. In fact 97% of consumers surveyed prefer listings with virtual tours and multiple photos. Sounds obvious? Imagine if on eBay, an automotive or hotel website you just saw a couple of lines of text describing the item offered. No photos, no feature rich information about the specifications, the warranty, or how to find or purchase the item. You wouldn't spend much time on that type of website would you?
Providing a quality, rich media Internet based showcase is now one of the minimum requirements for Hottinger Real Estate, Inc. to effectively market a seller's property and to attract buyers to express interest in that property. No longer is it acceptable to just put a sign in the front yard, purchase a 3 line classified ad, send out a batch of "Just Listed" postcards to the neighbors and hold an open house.
Hottinger Real Estate, Inc. is proactive in leveraging the power of the internet to market your property and know that we need to do more than just show a few lines of text and a photo or two on the Multiple Listing Service or on our own website.
Hottinger Real Estate, Inc. uses the power of VisualTour to professionally showcase your property with rich media that appeals to buyers.
But VisualTour is much more than just a series of pretty photos and scrolling panoramic scenes. Each VisualTour can include interactive mapping, a printable flyer, the ability to download the tour for reference when a buyer cannot be connected to the internet and immediate contact points so that buyers can reach your Hottinger Real Estate, Inc. listing agent immediately!
Maximum Exposure
Just as important as all of these features is the Maximum Exposure that only VisualTour provides your agent and your home. Hitwise.com is a leading website traffic measuring service, monitoring more than 1 million websites, including more than 2,500 real estate websites. These recent charts clearly show that the nearly 10 million VisualTours viewed monthly is more than three times the exposure generated by our nearest virtual tour competitor. And VisualTour is also a serious information source compared with other well known real estate search sites.
Top 10 Virtual Tour Vendors*
Source: Hitwise.com - Real-Time Competitive Intelligence. All data shown from March, 2010.
*Custom subcategory defined.
---
We are members of the MetroTex Association of Realtors Multiple Listing Service (North Texas Real Estate Information Systems). This MLS associations allows Realtors all over North and East Texas to view your property and bring clients to see them. These MLS listings are also shown on the largest home database in the country, REALTOR.com®.
REALTOR.com® is where the world shops for real estate online™
How would you like your home exposed to the largest online audience of home buyers in the world?1 Hottinger Real Estate, Inc. is a member of the REALTOR.com® Marketing System, adding yet another way to get your property the maximum attention and exposure it deserves when it comes time to sell.
All of our clients can now benefit from an enhanced presence on the Internet's #1 real estate site1, REALTOR.com®. And, using the comprehensive REALTOR.com® Marketing System enables me to customize an online marketing strategy to your needs and make sure your property has unprecedented exposure. On REALTOR.com® alone, your property will stand out to more than 6.1 million consumers who, on average, spent 86% of the time they spend searching for a home online on REALTOR.com®.1
In addition, when your home is listed on REALTOR.com®, it also appears on the local real estate sections of AOL, MSN and CompuServe, among others. When home buyers and sellers go online to search in your local area on some of the most popular Web sites, they will find your listings, courtesy of REALTOR.com®.
It's part of our commitment to market your home in the right way to the broadest possible audience of home buyers 24 hours a day, 7 days a week.
Buyers and sellers spend 3 times longer on REALTOR.com® than any other real estate site2
REALTOR.com® receives nearly 6 million unique visitors each month, making it the most visited real estate site3
Why is REALTOR.com® #1 with buyers and sellers3?
· More homes for sale than any other site
· The freshest data online with up to 15 minute updates from major MLS's across the country
· More REALTORS® trust their listings with REALTOR.com® than any other site
· More robust information about homes, neighborhoods and REALTORS than any other site
1
Media Metrix May 2004. Time spent searching on comparable real estate aggregation sites.
2
Media Metrix - Number of total minutes spent on REALTOR.com® during June of 2007.
3
Media Metrix – Number of unique users on REALTOR.com® each month of 2007.
Here are a few facts*:
o 90% of the buyers use the internet to search for properties.
o Around 60% of buyers are likely to walk through homes viewed online.
o 89% of buyers searching online used real estate agents as an information source.
o 40% of the buyers use the internet for an information source.
*2009 NAR Profile of Homebuyers and Sellers.
---
HOTTINGER REAL ESTATE, INC. and Web Affiliates
ONLINE DISTRIBUTION
One of the valuable skills our Associates provide as a REALTOR® is the ability to market to a large audience of qualified buyers. Through our use of the REALTOR.com® marketing system, we have the advantage of being one of the few REALTORS® who leverages the distribution power of the Internet's most popular real estate Web sites. When we host your home on REALTOR.com®, your home is also included within the real estate sections of AOL, MSN, Netscape, Moving.com and over fifty additional real estate sites. Home buyers who go online to search for real estate in your local area on these popular Web sites, will find your home, through my use of the #1 real estate site1, REALTOR.com®. This tremendous exposure to the largest audience of buyers helps give your home the visibility it deserves.
Please note: Commercial properties not appear on Realtor.com or the websites listed above
---
The Importance of Online Marketing
o For four in ten home buyers, the first step in the home-buying process was looking online for properties.
o Nine in ten home buyers used the Internet to search for homes.
o Real estate agents were viewed as a very useful information source by 99 percent of buyers who used an agent while searching for a home.*
Source: 2010 NAR® Profile of Home Buyers and Sellers
Exposure
Not just the largest audience--the right audience.
REALTOR.com® Average Monthly Totals*
o Unique Users:
§ More than 5 million
o Time Spent per User:
§ More than 40 minutes
*conScore Media Matrix, April 2004
---
How HOTTINGER REAL ESTATE, INC. will market your home on REALTOR.com®
Comprehensive content including customized home description, multiple photos, and interactive consumer contact opportunities allow us to present your home in the best possible light.
Listing Enhancements
By listing with Hottinger Real Estate, Inc., the door will be open to millions of online buyers actively looking to purchase.
o Buyers can contact us 24/7 via email, phone or fa
o We'll create a custom property description
o We'll add what consumers want to see, additional photos.
---
90% of home buyers are looking for their next home on the Internet.
-NAR Survey of Buyers and Sellers, 2010
Research now shows that you are 500% more likely to sell a home through the Internet than through the newspaper
1 2006 National Association of REALTORS® Profile of Home Buyers and Sellers
---
COMMERCIAL
In addition to our other publications and syndication partners, commercial properties for sale or lease with Hottinger Real Estate, Inc. will be advertised with LoopNet, Co-Star Group and Xceligent:
# 1 Commercial Real Estate Information Company
(MEMBERSHIP REQUIRED TO SEE OUR LISTINGS)
The world leader for commercial real estate intelligence
CoStar Group, Inc. (NASDAQ — CSGP) is the number one provider of information, marketing and analytic services to commercial real estate professionals in the United States as well as the United Kingdom.
Co-Star's suite of services offers their customers convenient online access to the most comprehensive database of commercial real estate information--space available for lease, comparable sales information, tenant information, properties for sale, property information for clients' web sites, industry professional directory, analytic information, data integration, property advertising and industry news--throughout the United States as well as in the United Kingdom and France.
CoStar Group, Inc., is the number one provider of commercial real estate research and information services for property investors and sales professionals in the United States and United Kingdom – covering more than 59 billion square feet of commercial property, including over 7 billion square feet of space for lease.
The key to successfully marketing commercial property is reaching and informing commercial real estate brokers about your property's unique features and advantages. CoStar Advertising delivers the brokerage audience with CoStar's 4-Star Marketing Program. It delivers your properties sale message to the right audience—the commercial real estate brokers—at the right time, when they are searching the market.
Your property's marketing campaign will enjoy these advantages:
· Targeted Audience. The most active commercial real estate brokers use CoStar. Daily, thousands of brokers from America's top brokerage firms find properties.
· Frequency. Your ads will be seen thousands of times over the term of your advertising campaign.
---
(MEMBERSHIP REQUIRED TO SEE OUR LISTINGS)
Ongoing Pro-Active Research Guarantees
Top-Quality Commercial Real Estate Information
Xceligent, Inc. is a nationwide provider of property and listing information for the commercial real estate industry. Their comprehensive products and meticulously researched commercial property research bring critical business information about listings, tenants, sales comparables, mapping, and aerials to commercial real estate professionals in markets of all sizes.
The Xceligent business model is based on providing commercial real estate professionals - with the most timely and accurate information available. Xceligent takes a pro-active approach to their commercial research, ensuring they meet their customer's expectations. This methodology guarantees:
o Extensive information on properties and listings
o Consistent classification of properties
o Accurate information in the exchange
o Timely availability information
o Comprehensive market coverage
Xceligent has learned that the best way to understand the ever changing commercial real estate market is to have our local Client Services teams in the field every day - whether it's re-driving the market to find new availabilities or sitting down with agents to collect key property information.
Xceligents Research Process
o Initial drive to collect and catalogue information on commercial properties.
o Frequent re-drive of each market to identify new listings and new construction.
o Contact every professional to gather all listings & critical property fields.
o Regular on-site visits to ensure agents know how to enhance their listings with marketing brochures, site plans, etc.
o Conduct routine audits of each company's inventory to ensure that every active listing is included in the exchange.
Quality Assurance
o Each new listing added to the exchange is audited for accurate and complete information.
o The Xceligent Data Collector (XDC™) and other proprietary internal tools help our researchers quickly and efficiently collect more reliable data.
o An intricate system of checks and balances eliminates any inadvertent property duplication.
---
#1 in Commercial Real Estate Online
LOOP NET
(MEMBERSHIP REQUIRED TO SEE OUR LISTINGS)
$450 billion of properties for sale • 6.7 billion sq. ft. of properties for lease • 4 million members since 1995
Your listing on LoopNet

LARGEST COMMERCIAL REAL ESTATE AUDIENCE

LoopNet.com is the most heavily trafficked commercial real estate web site by a factor of 6.7x**, providing unsurpassed exposure to the commercial real estate industry. LoopNet.com has been recognized as a "Select Site" by the Dow Jones Business Directory and was awarded Best of the Web by Buildings Magazine.

MAXIMUM EXPOSURE FOR YOUR MESSAGE

When Hottinger Real Estate, Inc. advertises your listing on LoopNet, the potential audience includes:
•

The most active decision makers in the commercial real estate industry

•

980,000 average monthly unique visitors*

•

1 million opted in newsletter subscribers
LoopNet customers include virtually all of the top commercial real estate firms in the U.S., including CB Richard Ellis, Century 21 Commercial, Coldwell Banker Commercial, Colliers International, Cushman & Wakefield, Grubb & Ellis, Lincoln Property Company, Marcus & Millichap, NAI Global, ProLogis, RE/MAX, and Sperry Van Ness.

LoopNet also owns and operates BizBuySell, Inc., the largest and most heavily trafficked online exchange for businesses for sale in North America, with more business listings, users and search activity than any other web site. BizBuySell features over 45,000 businesses for sale listings, more than 750,000 average monthly visits, and has the largest database of sale comparables for recently sold businesses.
*comScore US unique visitor data, average Apr 09 – Mar 10.
**Year to date 2010 Q1 comScore metrics.
---
SERVICING THE SELLER SYSTEM
Once you have made a decision to sell a piece of property, you will need an experienced, professional real estate agent to insure that the sale is executed quickly and profitably. To assist you with this goal, Hottinger Real Estate, Inc. pledge's to do the following:
1. Meet you and get to know you, and offer loyalty to you in every aspect of selling your property.
2. Inspect your neighborhood, your property and any improvements you've made.
3. Review tax and special assessment information, loan information, utility costs, history of the property, etc.
4. Properly prepare the actual paperwork to offer your property for sale.
5. Guidance in preparing the property to show and sell for the highest profit.
6. Our marketing plan for your home will include:
· Submit detailed fact sheets highlighting your properties best features, to other brokers, associates and serious prospective buyers.
· Submit your property to Multiple Listing Service immediately, which will expose your property to all the sales agents within our multiple listing system.
· Place a "for sale' sign in your yard to attract 'drive-by" prospects.
· Create an effective advertising mix.
· Prepare an attractive feature sheet to highlight the amenities of your property.
· If appropriate, hold your house open.
· Follow up enthusiastically after Open House to all people who have shown an interest.
7. COMMUNICATE REGULARLY with you during the marketing of your property:
· Notify you (in advance when possible) of any request to show your house.
· Provide you with a written copy of any documents you may sign.
· Assist you through the entire closing process.
8. In SHOWING your house Hottinger Real Estate, Inc. will:
· Consider all serious prospective buyers, screen and qualify them in advance and counsel them in every available financial alternative.
· Follow-up on anyone who previews your house
· Present all purchase agreements made on your home. Counsel you on all offers and negotiate the best possible price for you.
· Negotiate and follow through with the completion of all major contingencies.
· Make certain that loans are processed promptly.
· Follow-up on closing procedures and title processing.
· Close and deliver your net proceeds.
· Assist you in finding a new home.
---
HOTTINGER REAL ESTATE, INC.'s
PLEDGE OF QUALITY
"As your professional broker my mission is to dedicate myself to making the process of buying or selling your real property as easy and satisfying as possible, I will at all times respect the needs of each and every client I am commissioned to work for, I will remain honest and forthright and will place your best interest in the highest regard throughout the process of our transaction. I will order to be a more effective Realtor® for my clients, I will strive for excellence at all times."
---

 
Drawbacks to Waiting to List Your Property with HOTTINGER REAL ESTATE, INC.
· Interest rates could go up
· Prices on new homes could go up
· Existing homes could go down
· Credit markets could tighten up
· More homes on the market
· Change in local economics
· Fewer buyers in the market
· Seasonal market shifts
· Could get lost in the shuffle