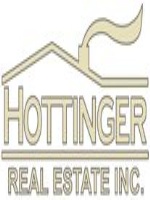 BUYER'S REPRESENTATION
---
Buying a home is a big decision and a personal one.
You need the right COMPANY to find a property that suits your needs
If you are looking for someone to put your interest first, call Hottinger Real Estate, Inc. As a BUYERS AGENT, we will ensure that your concerns are always first throughout the complicated home buying process.
Talk to one of our AGENTS about your real estate needs and find out about our one of a kind services.
The key to finding your ideal home is locating a Realtor who understands your needs. Our agents do just that! Utilizing technology and the MLS network, one of our agents will conduct an extensive search until you find the perfect match.
---
Why use HOTTINGER REAL ESTATE, INC.?
Buyer's Services are often hired by people with hectic lifestyles who simply can't afford the valuable time it takes to find and purchase a property in East Texas. We understand that you work hard and want to spend more quality time enjoying life and relaxing. That's where we come in.
You will benefit by using Buyer's Service because:
We save you valuable time.

We save you the frustration of dealing with agents who do not.

We give you access to all the properties which meet your requirements — not just the listings of one real estate agent.
We save you money on the purchase by making sure you know all the facts relating to the property.

We act exclusively on your behalf.

We can organize all necessary reports such as surveys, pest and building certificates etc.

We do all the legwork.

We will exchange the contracts on your behalf.

We will follow the sale through for you from exchange of contracts to settlement.

Total confidentiality of your personal situation is assured.
If you're looking for someone to put your interest first, call Hottinger Real Estate, Inc. As a BUYERS AGENT, we will ensure that your concerns are always first throughout the complicated home buying process.
The key to finding your ideal home is locating a Realtor® who understands your needs. Our agents do just that! Utilizing technology and the MLS network, one of our agents will conduct an extensive search until you find the perfect match.
Real Estate Is Still One Of The Best Investments You Can Make.
Despite recent slowdowns in some markets, housing remains a good long-term investment, and demographic demand favors housing over the long term. Homeownership offers immediate benefits and long-term value. Homeowners accumulate wealth for the future while enjoying the benefits of a shelter that they can use, improve and sell.
When Buying a Home
There are a few general rules of thumb that a Hottinger Real Estate, Inc. agent can guide you through. Eliminating your fear, uncertainty and doubt is clearly one of our primary goals.
Search for a Hottinger Real Estate, Inc. Realtor® that you are comfortable with and who is knowledgeable of the area that you wish to buy in.

Begin your home search process by eliminating what type of homes you do not want. Look at all styles and sizes of homes. Shopping online is a great way to help determine what your 'ideal' home is.

Figure out how much home you can afford. Determine whether this purchase will be for a 'starter' or 'long-term' home'? This will help determine what type of mortgage is best suited for your needs.
Your Hottinger Real Estate, Inc. Realtor® will provide you with the information you need to make an educated decision. And interest rates are low right now, indicating it is truly a great time to buy!
Reasons Why You Should Stop Renting
• Rents continue to rise
• Having no economic security, not knowing how much your rent may go up in the next three years
• No tax benefits
• No price appreciation
Assistance Programs
The federal tax credit is gone, but many assistance programs in Texas are still available for buyers. TxHomePrograms.org is a searchable database of homebuyer-assistance programs created by the Texas Association of REALTORS®. Buyers can enter basic household and income information to see if downpayment assistance, below-market interest rates, or other programs are available to you.

TxHomePrograms.org also has a glossary of real estate terms, outlines the home buying process, and provides information on issues that affect many first-time buyers, such as predatory lending and credit repair.
Here's why a Hottinger Real Estate, Inc. Realtor® is right for you:
• Our local knowledge of neighborhoods, schools, market conditions, ordinances.
• Technology gives us an edge - you'll enjoy the resources available on www.hretx.com.
• We are ready and able to make a full-time commitment to your goal
• As Realtors® we can help identify mortgage specialists who can assist you with your financing.
---
What is a Buyer Representative? A real estate buyer's representative represents the buyer who is purchasing property in a real estate transaction. Research by the National Association of REALTORS has shown that when a buyer's representative is used, the prospective buyer found a home one week faster and examined three more properties than consumers who did not use a buyer's representative.
The buyer's representative works for, and owes fiduciary responsibilities to, the real estate buyer and has buyer's best interests in mind throughout the entire real estate process. A buyer's representative will:
Evaluate the specific needs and wants of the buyer and locate properties that fit those specifications.

Assist the buyer in determining the amount that they can afford (pre-qualify), and show properties in that price range and locale.

Assist in viewing properties -- accompany the buyer on the showings, or preview the properties on behalf of the buyer to insure that the identified specifications are met.

Research the selected properties to identify any problems or issues to help the buyer make an informed decision prior to making an offer to purchase the property.

Advise the buyer on structuring an appropriate offer to purchase the selected property.

Present the offer to the seller's agent and the seller on the buyer's behalf.

Negotiate on behalf of the buyer to help obtain the identified property -- keeping the buyer's best interests in mind.

Assist in securing appropriate financing for the selected property.

Provide a list of potential qualified vendors (e.g. movers, attorneys, carpenters, etc.) if these services are needed.

Most importantly, fully-represent the buyer throughout the real estate transaction.
The Buyer Representation Agreement
It is important for the buyer to discuss the buyer's representative's compensation in the initial interview. In many cases it is recommended that the buyer and the buyer's representative agree to the terms of compensation prior to viewing properties, and sign a written agreement based on those terms. The agreement should spell out the responsibilities of both parties throughout the real estate process.
In some states, legislation has been enacted to protect the buyer to the point that, absent a written agreement, the buyer's representative represents the buyer throughout the real estate transaction.
Consult with one of our agents for complete details when you begin the purchase process.
Understanding a Buyer's Agency
As part of a mutual written agreement, a buyer's agency relationship between us will entitle you to the fiduciary client-level services that include:
Loyalty

Disclosure

Confidentiality

Accounting in dealings

As a buyer's agent, we will represent you and your interests in the purchase of your home. This is different from a sub-agency transaction where the buyer is not technically represented. Agency is a legal relationship and a written agreement should be completed to explain all the duties and responsibilities.
Benefits of a Buyer's Agency

•

Loyalty - the real estate agent must act in the best interest of the buyer.

•

Disclosure of material facts - Examples (but not limited to):

· Relationships between agent and other parties

· Existence of other offers

· Status of earnest money

· Property's true market value

· Commission split with other brokers

•

Confidentiality - Any discussions, facts or information that should not be revealed to other agents and sellers are kept confidential between the buyer's agent and the buyer including knowledge of a purchaser's willingness to pay a higher price or accept terms other than those in the offer being made. The agent has the responsibility of fairness and honest dealings with all parties.

•

Accounting in dealings - Reporting of where any money placed in the hands of the broker is kept.

•

Negotiating skill and care - Arriving at a satisfactory purchase price and terms and advising buyer of such. Affirmatively discovering material facts and disclosing them to the buyer. Investigating the material facts relating to the sale.
Who Pays the Commission?

The seller - The seller has signed a listing agreement with his agent specifying a certain fee to be paid, and many times it has provisions for splitting that fee with the Buyer's Agent.

OR...

The buyer - The buyer can pay his agent a commission as set out in their written Buyer's Agency Agreement. Often times, a Buyer's Agency Agreement will specify that the commission to the buyer's agent will be paid by the seller if the seller has agreed to compensate a buyer's agent and by the buyer if the buyer chooses a property in which the seller is not offering to compensate a buyer's agent.
Additional Services Provided as a Buyer's Agent:
Prequalification

In order to determine the price range of properties your financial position allows you to qualify for, we suggest you meet with a LENDER who will take a moment to pre-qualify you. This process benefits you in several ways:

•

Your time is not wasted, instead you are looking at homes you have been pre-qualified to buy.

•

A seller is going to feel more flexibility dealing with a buyer already pre-approved, plus... you are in a stronger negotiating position.

•

You can close sooner since your qualification for a loan is already approved!
Determine Your Needs
As your buyer's agent, the feedback we receive from you in terms of the type of property you are looking for is invaluable. Area, number of bedrooms, number of baths, minimum square footage, minimum lot size, need for garage, storage, etc. The more detailed the information, the better chances we have of finding the perfect property for you in the shortest amount of time.
Extensive Search for Properties
Once we determine your needs and price range, we will perform an extensive search of all properties listed in the Multiple Listing Service that meet your requirements. This task will be performed daily until we find the property which you buy. In addition, we will contact other Realtors to inquire about properties that may not have been formally listed.
Preview Properties

When possible, we will preview properties that meet your requirements to determine their suitability. This process saves the buyer considerable time and effort.
Property Viewing

Once the list has been narrowed down, we will schedule some time to view properties.
Negotiation

Once you have determined which property best suits your needs and lifestyle and you are ready to make an offer, we will provide you with information on comparable properties that will determine fair market value. We will write up the offer with pricing, terms and conditions to your satisfaction and will present it to the listing agent. We will negotiate on your behalf until the offer is either accepted or rejected.
Successful Closing

Following the terms of the accepted sales contract, we will facilitate a successful closing by networking closely with the cooperating broker, lender, appraiser, inspectors, surveyors, title companies and other professionals.