Agency Notices
Texas Real Estate Commission Consumer Protection Notice

Texas Real Estate Commission Information About Brokerage Services (IABS)
---
---
Welcome to hretx.com, your source for real estate information on buying and selling real estate property and more!

When you are buying or selling property in today's real estate market, it's important to have confidence in your real estate professional. Our commitment as your local Realtors® is to provide you with the specialized real estate service you deserve.
When you are an informed buyer or seller, you'll make the best decisions for the most important purchase or sale in your lifetime. That's why our goal is to keep you informed on trends in the marketplace using the latest statistics in you local area. With property values continuing to rise, real estate is a sound investment for now and for the future.
As your local area experts with knowledge of the communities, our objective is to work diligently to assist you in meeting your real estate goals.
If you are considering buying or selling real estate or would just like to have additional information about real estate in your area, please don't hesitate to call at (972)524-5683 or Contact us by E-mail.
Thank you for visiting www.hretx.com - Please consider it as your online source for local real estate information, and return often for the latest property listing updates.
---
HOTTINGER REAL ESTATE, INC. offers the option to use DocuSign to our clients. DocuSign combines the power of eSignatures and DocuSign Transaction Rooms to make it easy for our clients to keep their transactions organized in the cloud. You can work with one of our agents at any time, from your desktop or mobile device.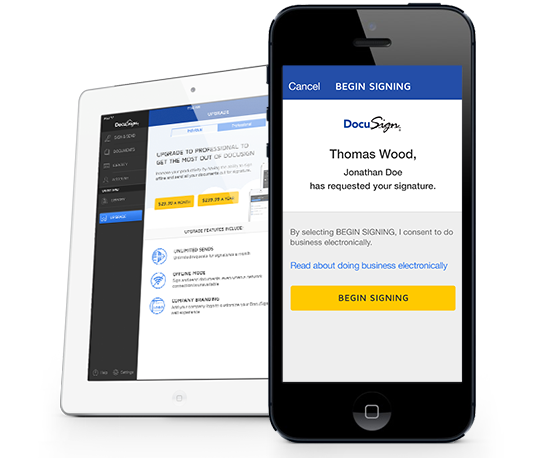 It's time consuming and costly to print, mail, fax, and overnight documents—and these processes are prone to error. With DocuSign, Hottinger Real Estate, Inc. will reduce the clutter for you while also lowering the environmental impact of doing business.